Dermal Remodeling and Skin Tightening From The Inside Out
VIRTUE-RF is a minimally invasive device that delivers fractional radio frequency (RF) energy to all layers of the skin, resulting in skin tightening and dermal remodeling without the downtime associated with surgical procedures. The Virtue-RF precisely disperses gold micro-needles at various depths throughout the dermis to deliver a tailored amount of thermal injury, effectively stimulating and remodeling collagen. The result is lifted, rejuvenated and remodeled skin without surgery or downtime.
Why Virtue-RF?
The VirtueRF Microneedling Platform is the most advanced RF Microneedling device available today, and the first FDA approved RF Microneedling platform with the ability to customize depths, pulse duration, and precise heat delivery. In addition, the VirtueRF is the only RF Microneedling device to include red and blue LED light to enhance results by targeting photoaging or acne-prone areas. With exclusive Robotic Precision Delivery (RPD), the treatment is comfortable and completely customizable to provide immediate results with continued improvement over time.
What can Radio Frequency Microneedling treat?
By repairing, remodeling, and resurfacing the skin at a cellular level, Virtue-RF Microneedling can improve a wide range of dermatological skin concerns including:
How does the treatment work?
Virtue-RF combines the latest advancements in Microneedling and Radiofrequency technologies. Unlike other devices which only deposit energy in upper layer of the skin, Virtue-RF delivers RF energy below the surface where its needed most to help revitalize and regenerate the tissue. This delivery of RF energy throughout all layers of the skin creates a controlled thermal injury, hemostasis and coagulation, effectively inducing reproduction of collagen and elastin. This novel method allows us to achieve optimal results on all skin types.
The Ultimate Duo
The Ultimate Duo stimulates collagen production at both the superficial and deep levels of the skin without any incremental downtime. The VirtueRF provides deep collagen remodeling while the Tetra CO2 CoolPeel produces a superficial injury for surface-level skin rejuvenation.
The outcome, impressive skin resurfacing results and the immediate and continually improving results of deeper collagen stimulation. Think of it as anti-aging tag-teaming with less than a week of downtime.
The Skin Science Difference
Every Virtue-RF treatment at Skin Science Aesthetics includes PRP (Platelet-Rich Plasma). Using your own PRP allows us to isolate your personalized healing and growth factors and apply them directly to the open microchannels created by the Virtue-RF, greatly accentuating the treatment. The PRP soaks in deeply and traverses all layers of the skin to drastically enhance collagen production, skin tightening, and skin remodeling.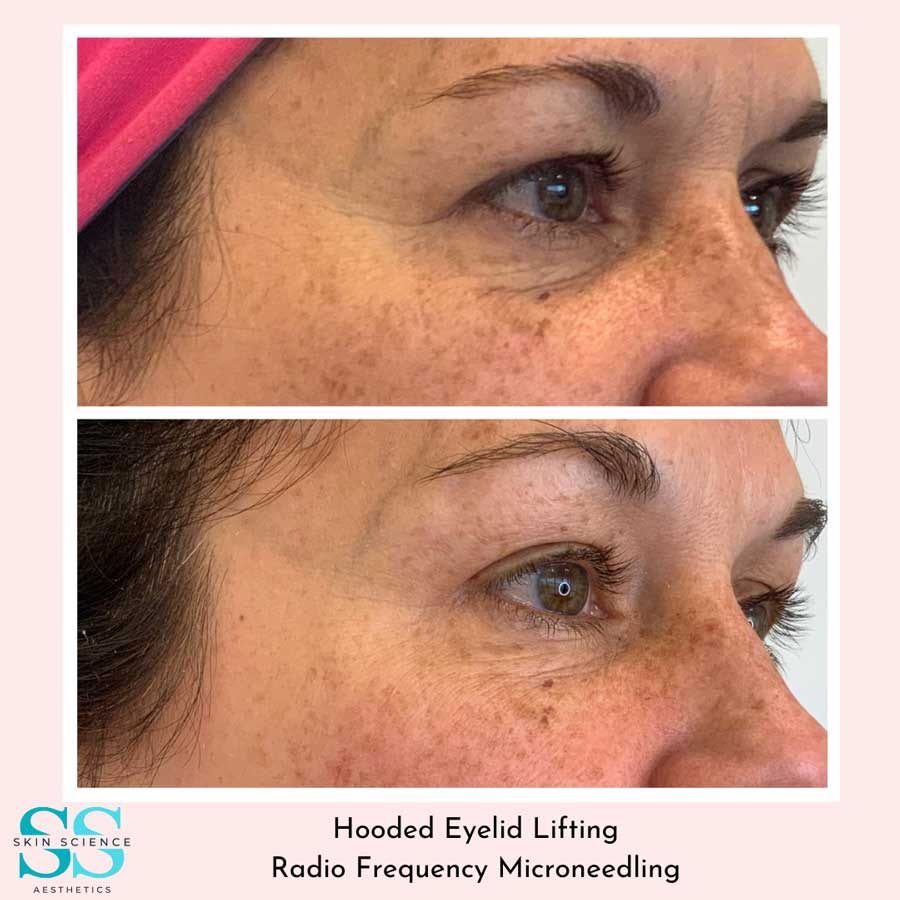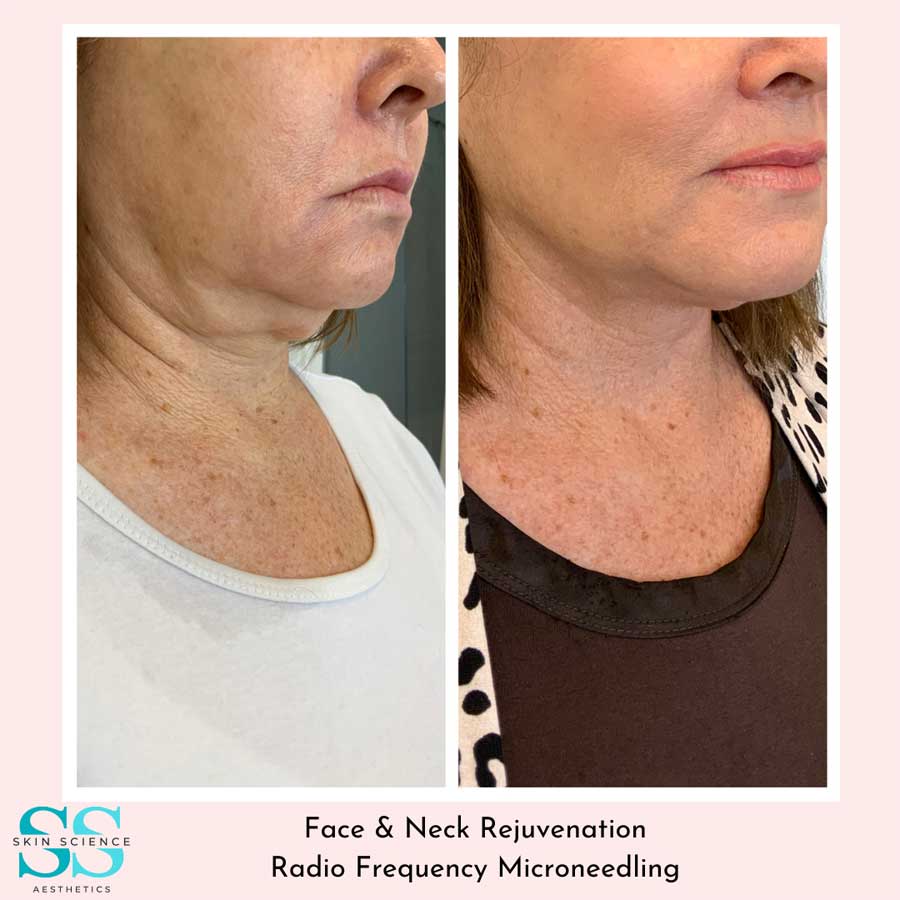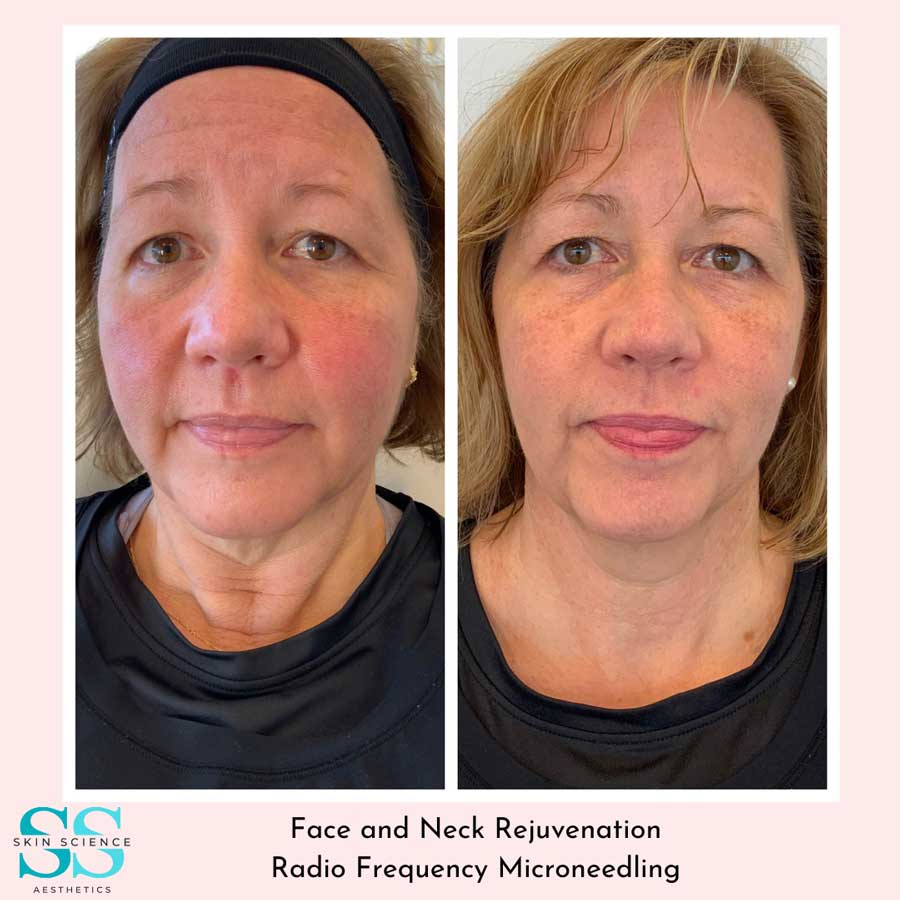 FAQs