Dermal Remodeling and Skin Tightening from the Inside out
PIXEL8-RF is a minimally invasive device that delivers fractional radio frequency (RF) energy to all layers of the skin, resulting in skin tightening and dermal remodeling without the downtime associated with surgical procedures. The Pixel8-RF precisely disperses gold micro-needles at various depths throughout the dermis to deliver a tailored amount of thermal injury, effectively stimulating and remodeling collagen. The result is lifted, rejuvenated and remodeled skin without surgery or downtime.
What can Radio Frequency Microneedling treat?
By repairing, remodeling, and resurfacing the skin at a cellular level, Pixel8-RF Microneedling can improve a wide range of dermatological skin concerns including:
How does the treatment work?
Pixel8-RF combines the latest advancements in Microneedling and Radiofrequency technologies. Unlike other devices which only deposit energy in upper layer of the skin, Pixel8-RF delivers RF energy below the surface where its needed most to help revitalize and regenerate the tissue. This delivery of RF energy throughout all layers of the skin creates a controlled thermal injury, hemostasis and coagulation, effectively inducing reproduction of collagen and elastin. This novel method allows us to achieve optimal results on all skin types.
The Skin Science Difference
Every Pixel8-RF treatment at Skin Science Aesthetics includes PRP (Platelet-Rich Plasma). Using your own PRP allows us to isolate your personalized healing and growth factors and apply them directly to the open microchannels created by the Pixel8-RF, greatly accentuating the treatment. The PRP soaks in deeply and traverses all layers of the skin to drastically enhance collagen production, skin tightening, and skin remodeling.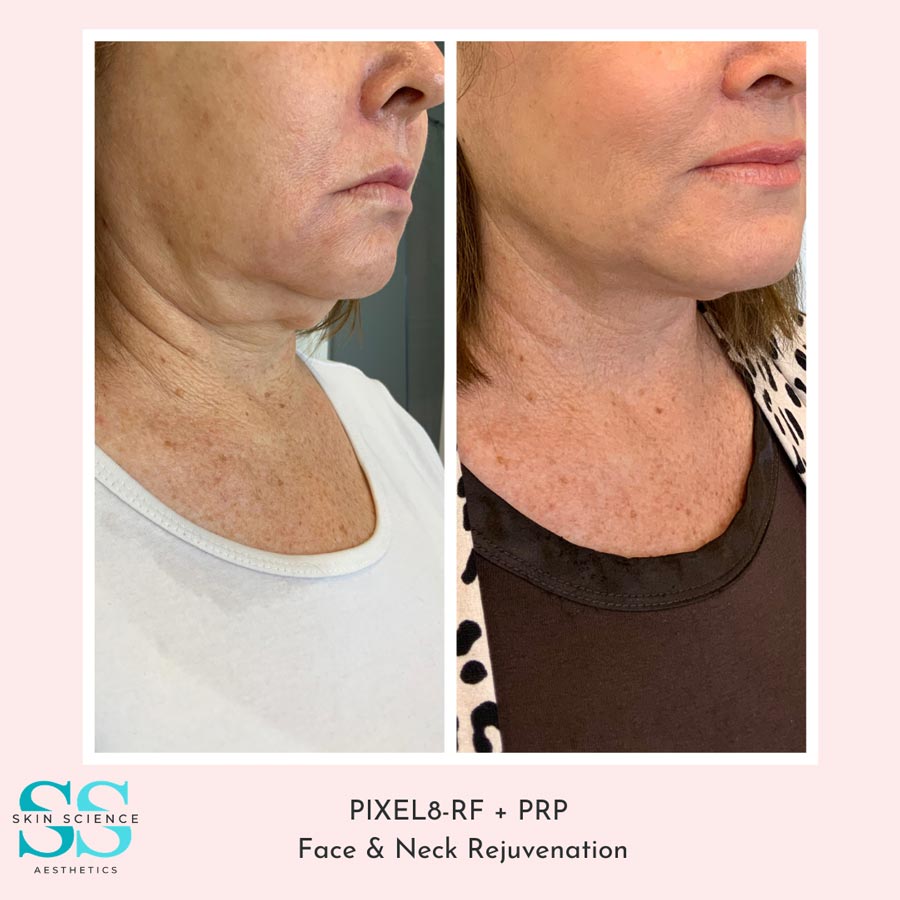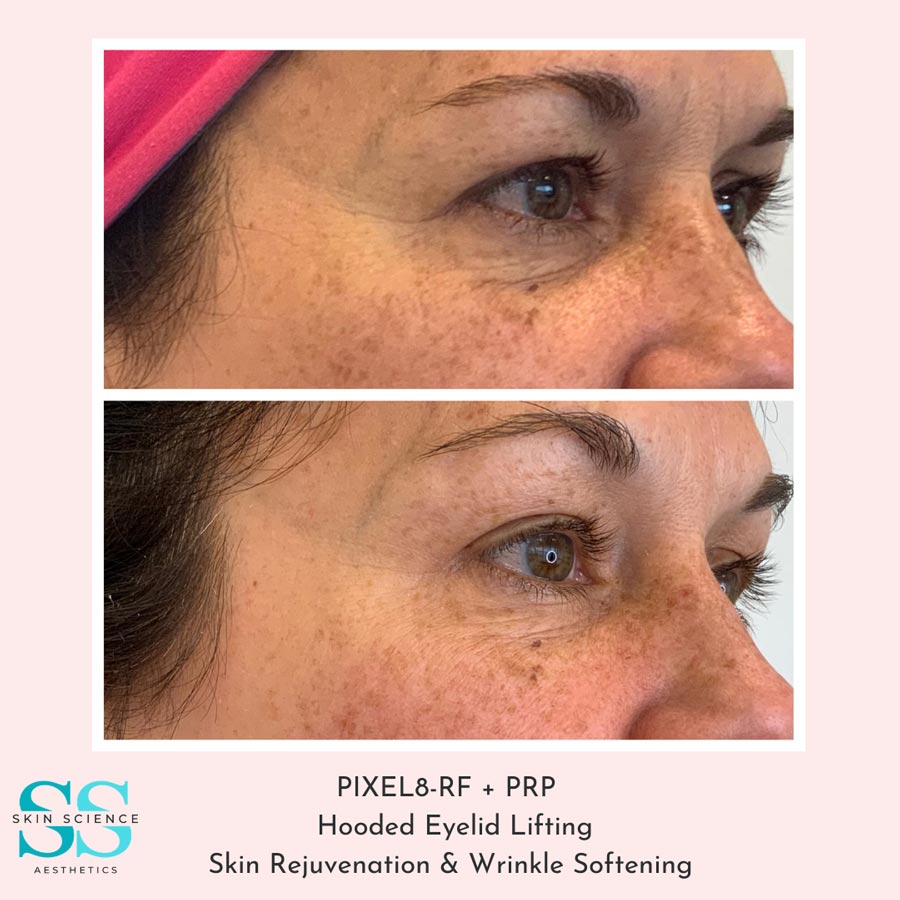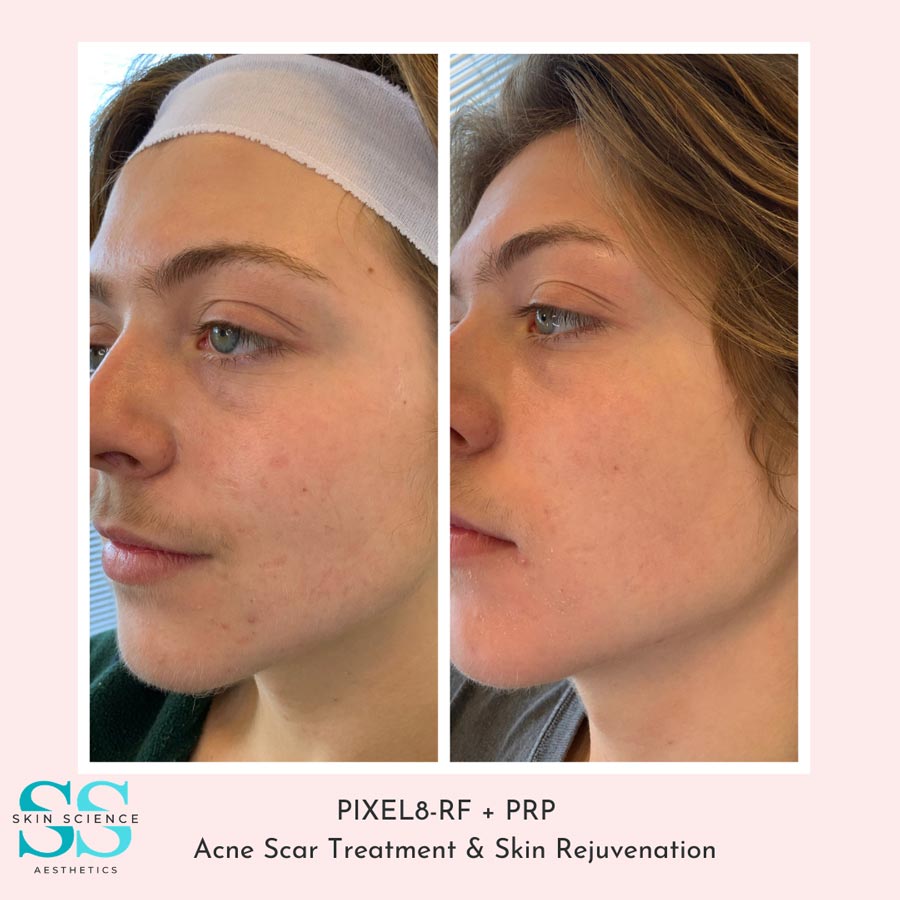 FAQs