skinbetter science®
Skincare is the foundation of any skin transformation. Skin Science Aesthetics offers the best skincare in the Tallahassee Area, and we only offer medical-grade products rooted in research and proven to provide results.
Award-winning products now available in-office or online.
Uncomplicated, scientifically-advanced skincare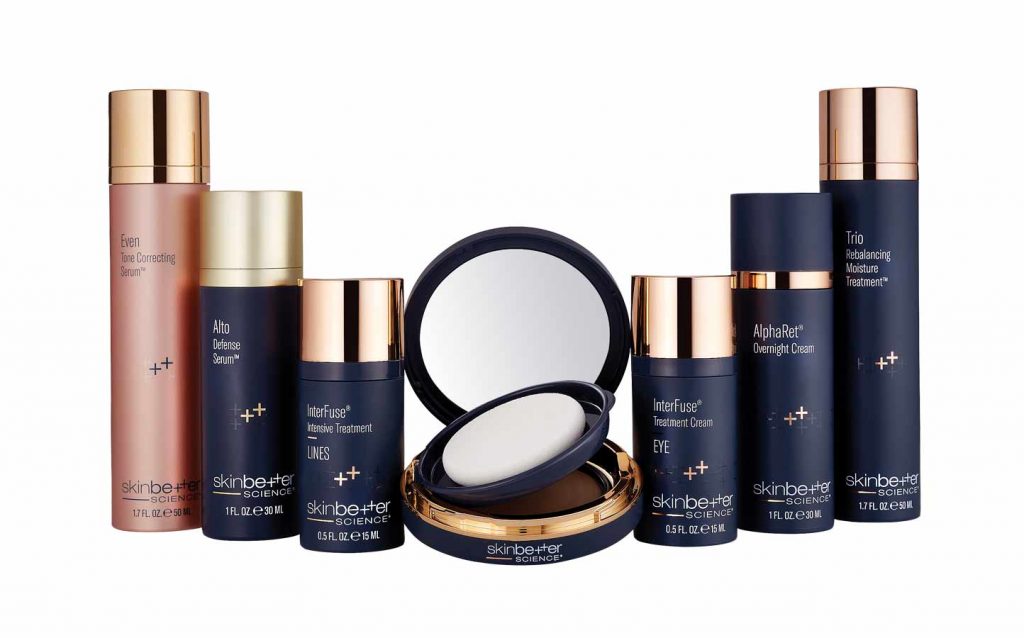 Our patients appreciate that the skinbetter®line provides a simple and effective approach to skincare. One product can deliver remarkable results. Two to three products can change the way you feel about your skin.
Real-life Results
The skinbetter® line leverages advanced skincare chemistry and rigorous research to make each product deliver visible, specific results.
Seriously Better Skin Protection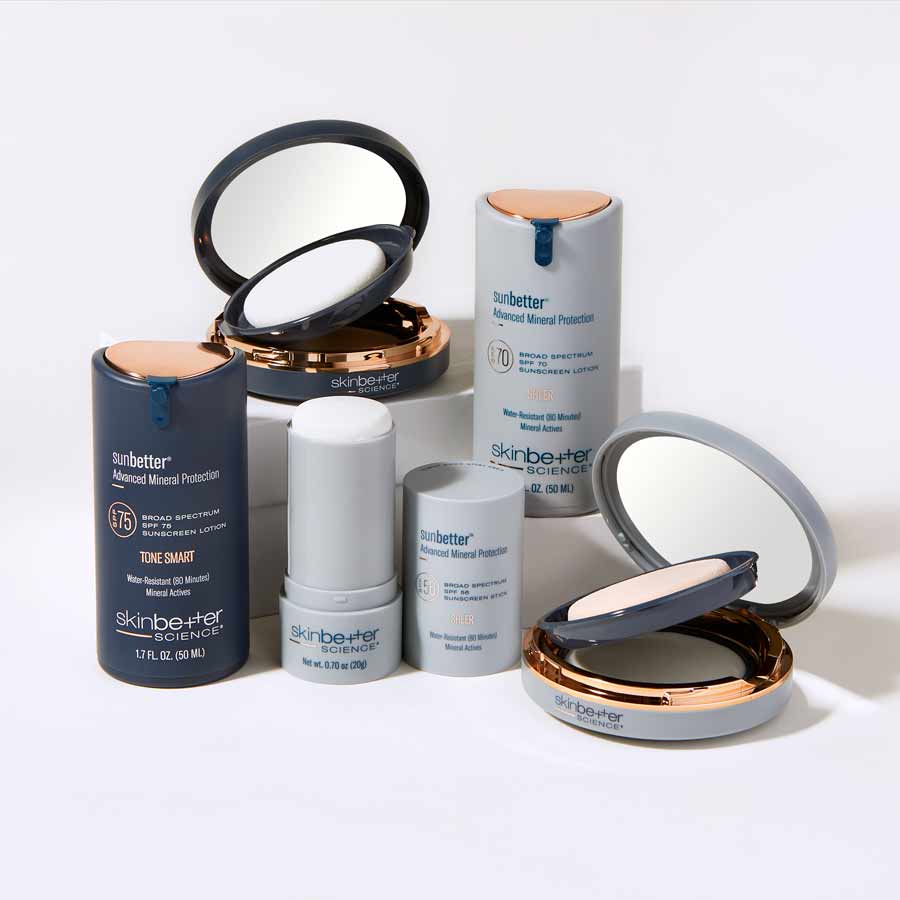 Sun exposure is the #1 cause of premature skin aging and skin cancer. We advocate for wearing sunscreen daily, and we understand that it can be difficult to find a sunscreen that feels good and protects.
The sunbetter® sunscreen collection offers the highest levels of UV protection while adding a filter-like effect to your skin.
No matter your skin type or preference (oily or dry, light or dark complexion, tinted or sheer), the sunbetter® collection has a daily sunscreen you will love.
SKINBETTER® SKINCARE CAN TREAT A VARIETY OF CONCERNS, INCLUDING:
Dark circles
Skin laxity
Dryness
Dullness
Fine Lines and Wrinkles
Oiliness
Oxidative Stress
Redness
Skin Discoloration
Acne
Get Started
Get started with a complimentary consultation to see which SKINBETTER products are best for your skin or purchase products from our authorized physician online retail store.