Love your skin
The Vampire Facial® is an advanced form of MicroNeedling skin treatment that represents a major evolution of skincare science. This procedure uses your own plasma to generate collagen and dramatically improve the tone and texture of your skin, leaving you looking brighter, smoother and more refreshed. It is a safe and natural, less traumatic alternative to laser treatments and requires minimal downtime.
What are the benefits of the Vampire Facial (PRP MicroNeedling)?
Increases Collagen
Reduces wrinkles and fine lines
Decreases acne scars or other scars
Evens skin tone
Improves skin texture
Shrinks pore size
Improves under-eye circles
Brightens dull skin
How does it work?
Traditional MicroNeedling creates controlled micro-injuries that stimulate your body's natural wound healing process, effectively regenerating new collagen. The Vampire facial takes traditional microneedling to the next level by combining it with your own Platelet-Rich Plasma (PRP), which isolates your personalized healing and growth factors to drastically enhance the wound healing and regeneration process for superior results.
Your skin's natural reaction to any injury is to heal itself by creating more collagen, which promotes elasticity and firmness in your skin. The addition of PRP allows your body to produce more skin cells and collagen, meaning your new skin will have a more even texture and tone.
The Skin Science Difference
We are the only Vampire Facial and Vampire Facelift certified provider in the Tallahassee Area, meaning we are the only provider that has completed the necessary coursework and hands-on training to learn the trade secrets and technique of the Vampire facial and agreed to use only the required FDA approved equipment.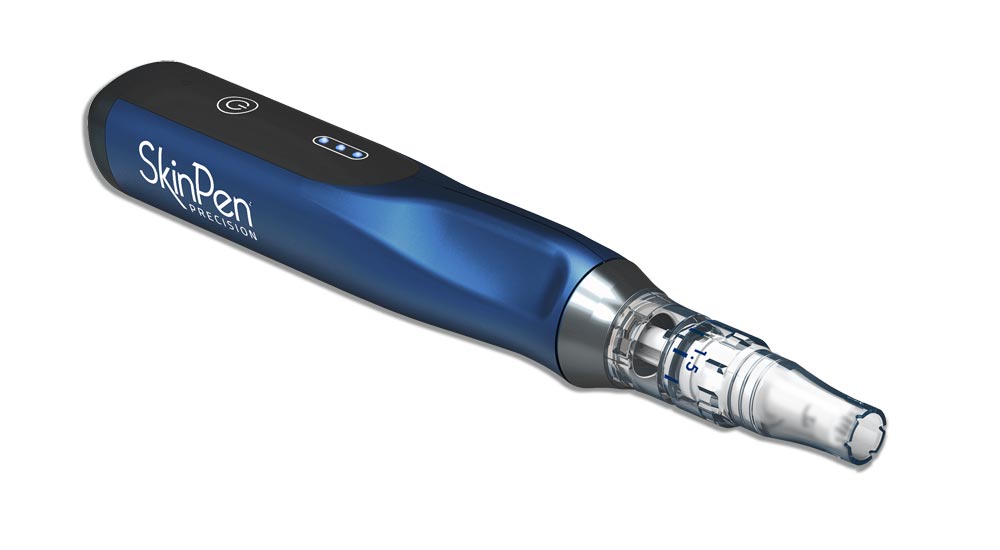 We only use the SkinPen by Bellus Medical, which is the first FDA-cleared microneedling device. SkinPen is supported by clinical trials, and proven to effectively stimulate your body's wound healing process while minimizing cellular damage. The SkinPen treatment controls the precise depth of micro-injuries to the skin, stimulating the skin's natural repair process to produce collagen and elastin. MicroNeedling does NOT "burn" your skin like invasive lasers.
Step by Step
Step 1
We begin by applying a topical anesthetic to your face and any additional areas we are treating.
Step 2
We will use a small "butterfly" needle to draw your blood.
Step 3
We "spin" your blood in a centrifuge to effectively separate the Platelet-Rich Plasma from your Red Blood Cells. The PRP is extremely rich in healing and growth factors.
Step 4
We thoroughly cleanse your face and any other treatment areas.
Step 5
We will MicroNeedle your face in sections using the FDA approved SkinPen. While MicroNeedling, we will apply PRP topically to allow it to enter the tiny microchannels which serve as direct passages to the deepest layers of your skin.
FAQs