Skin Science Aesthetics:
A different Approach
Sarah founded Skin Science Aesthetics with the goal of bringing the latest non-surgical cosmetic treatments and techniques to the Tallahassee Area. The aesthetics industry is progressing and we are committed to ensuring that Tallahassee does not fall behind.
Our aspiration is to change the way people think about cosmetic treatments. The aesthetics industry continues to evolve with less invasive options that yield natural, beautiful results. There is no shame in wanting to look and feel good about yourself. and we want to provide safe, effective options to help people feel self-confident and happy with their appearance.
We created an environment where we can take the time to understand your cosmetic goals, fully assess your unique facial bone structure and musculature, and create a plan to help you discover a more refreshed, youthful version of yourself.  We want to create an atmosphere where people come to feel comfortable, confident and beautiful.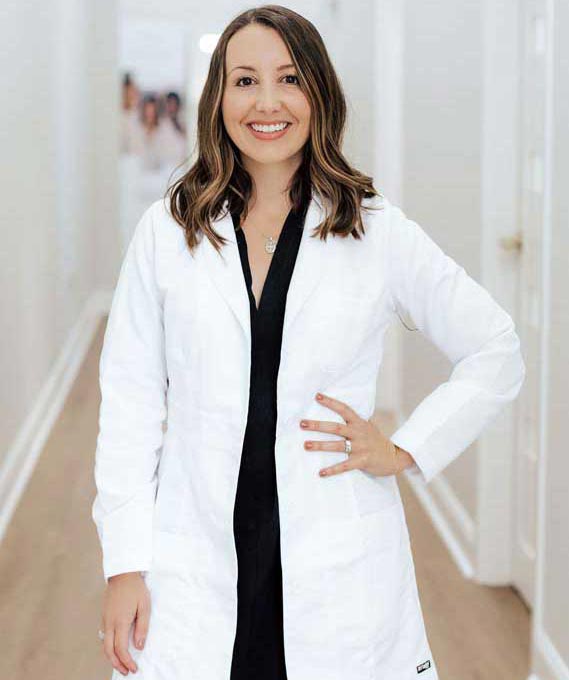 Sarah is a Board Certified Nurse Anesthetist and owner of Skin Science Aesthetics. She completed her Bachelor's of Nursing at the University of Florida in 2009, and after working in the ICU at TMH, attained her Master's Degree in Nurse Anesthesia from Texas Wesleyan University in 2015. As a CRNA, Sarah has extensive experience with anatomy, physiology, and injection techniques (IVs, epidurals). She built upon these skills when transitioning from anesthesia to aesthetics by training and mentoring with elite aesthetic injectors across the nation to learn the best techniques to create a natural, refreshed appearance.
Sarah founded Skin Science Aesthetics with the goal of bringing the most up-to-date, proven treatment options the Tallahassee area, with a focus on patient education to ensure men and women feel confident and empowered in their treatment choices. Her approach is one of partnership where her medical expertise helps her patients achieve their aesthetic goals.
"I've made it my mission to break the stigma associated with aesthetic treatments. We all deserve to feel good, and if looking good makes you feel good, there is NO shame in that. I love showing my patients how we can create natural, beautiful results…and watching the confidence boost that comes along with it."
Sarah chose this career path due to her sincere belief that all women deserve to look and feel like the best version of themselves, and she loves showing her patients how the aesthetics industry continues to advance with less invasive options that yield soft, natural, beautiful results. Sarah is dedicated to continuous improvement and training for herself and all providers at Skin Science Aesthetics to keep up with the evolution of the industry.
Outside of the office, Sarah is a mom to 2 children and she can usually be found at the beach, by a pool, or on a boat—a true Florida girl, born and raised.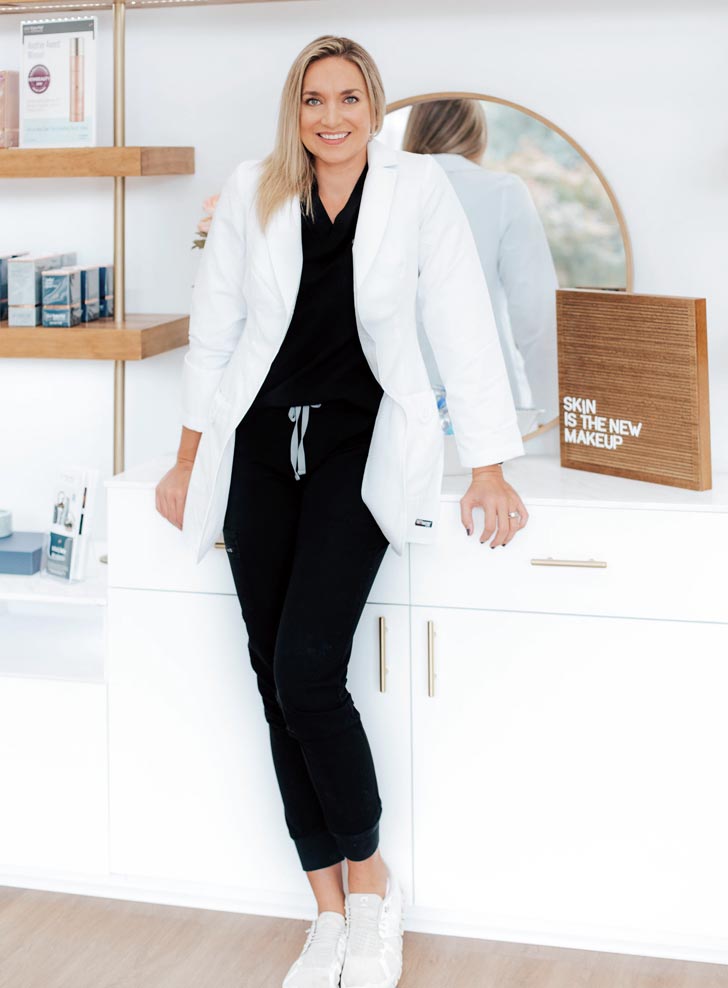 Jaimie is an Advanced Practice Registered Nurse with a Doctorate Degree in Nursing from Florida State University and Board Certification as a Family Nurse Practitioner.
Prior to transitioning into aesthetics, Jaimie worked as a Labor and Delivery Nurse, as well as a Nurse Practitioner at a local urgent care. She has served as Faculty for Florida State University and sought out the highest degree in Nursing by attaining her Doctorate Degree. She brings this passion for learning to the field of aesthetics, both in completing advanced aesthetic training and in educating her patients.
Jaimie brings patience and attentiveness to every treatment, and her patients appreciate her instant rapport, expertise and focus on natural, beautiful results.
"I love that Skin Science Aesthetics gives me the opportunity to form relationships with my patients. I can take time with each one of them and really understand their goals. My favorite part of treatment is the Follow-Up—seeing how patients light up when they see their results will never get old."
Outside of the office, Jaimie is a wife and mother to her 3 children. They keep her on the go with their activities, and you can easily find (and probably hear her) at a baseball or football field cheering them on.
Jaimie enjoys showing her patients how aesthetic treatments can be undetectable, yet still brighten the overall appearance. She loves collaborating with her patients and enhancing the unique beauty of each patient she treats.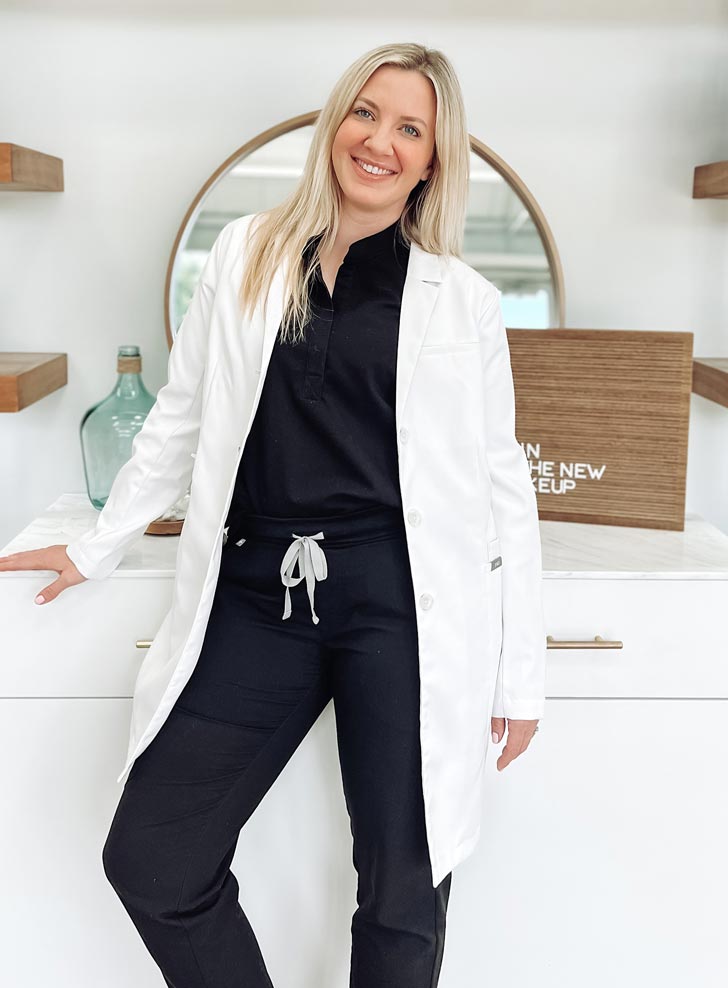 Hannah is a Board-Certified Nurse Practitioner with an extensive knowledge of anatomy, physiology and injection techniques. She completed her Master of Nursing at NYU with a specialty in Adult Acute Care, and has over a decade of ICU experience as a nurse and Nurse Practitioner.
After visiting Skin Science Aesthetics as a patient, Hannah loved the atmosphere and opportunity to form relationships with her patients. She spent two years training with top injectors around the United States to learn the best and most advanced techniques for creating a natural, refreshed appearance. She also mentored at Skin Science Aesthetics to learn the unique techniques that have made the practice a leader in natural, soft results.
She is excited to bring her experience and advanced training to help provide even more to the patients in this community.
"I want to create an environment that celebrates my patient's uniqueness while restoring balance and their own natural beauty. I want to do everything I can do to meet the goals of each patient with careful attention to all aspects of their appearance from skin type and tone to cultural beliefs and style."
Outside of the office, Hannah is also a mother of three; her oldest is 5 and her twins are 3. She and her husband love to chase them around the playground and wander through the Tallahassee museum as a family on the weekends.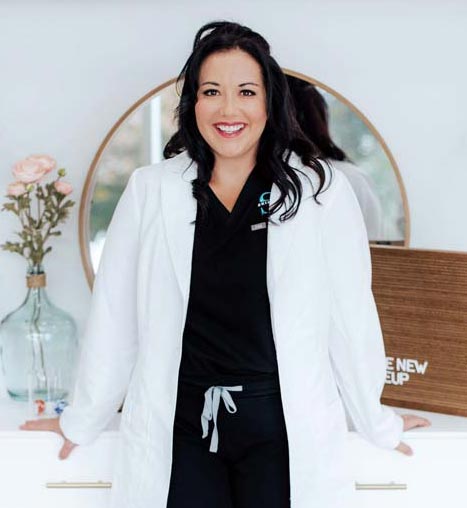 Julianne received her bachelor's degree in Nursing from Florida State University in 2008. She holds the elite CCRN certification, earned by select nurses board certified in critical care, and has a 12+ year Registered Nurse background in the ICU prior to transitioning into Aesthetics. Julianne approaches her patients with detail-oriented care and compassion, and her patients appreciate her upbeat attentiveness and trusted discernments.
Julianne is the Microneedling Specialist at Skin Science Aesthetics, with advanced training in RadioFrequency Microneedling and Regenerative Aesthetics. She loves using her medical knowledge to help others enhance their natural beauty.
"I love watching the transformation my patients make over the course of a few months. We see the results in their skin, but I also see the results in their confidence. I truly have the best job—helping others feel comfortable and beautiful in their own skin."
She is a wife and mother to two boys, 5 and 8. A true Boy Mom!! Outside of work, you will mostly see her at the baseball field or the the beach (wearing sunscreen of course ).