Personalized Treatments. Natural Results.
The aesthetics industry is evolving.  Let us enhance your look with safe and effective alternatives to surgery.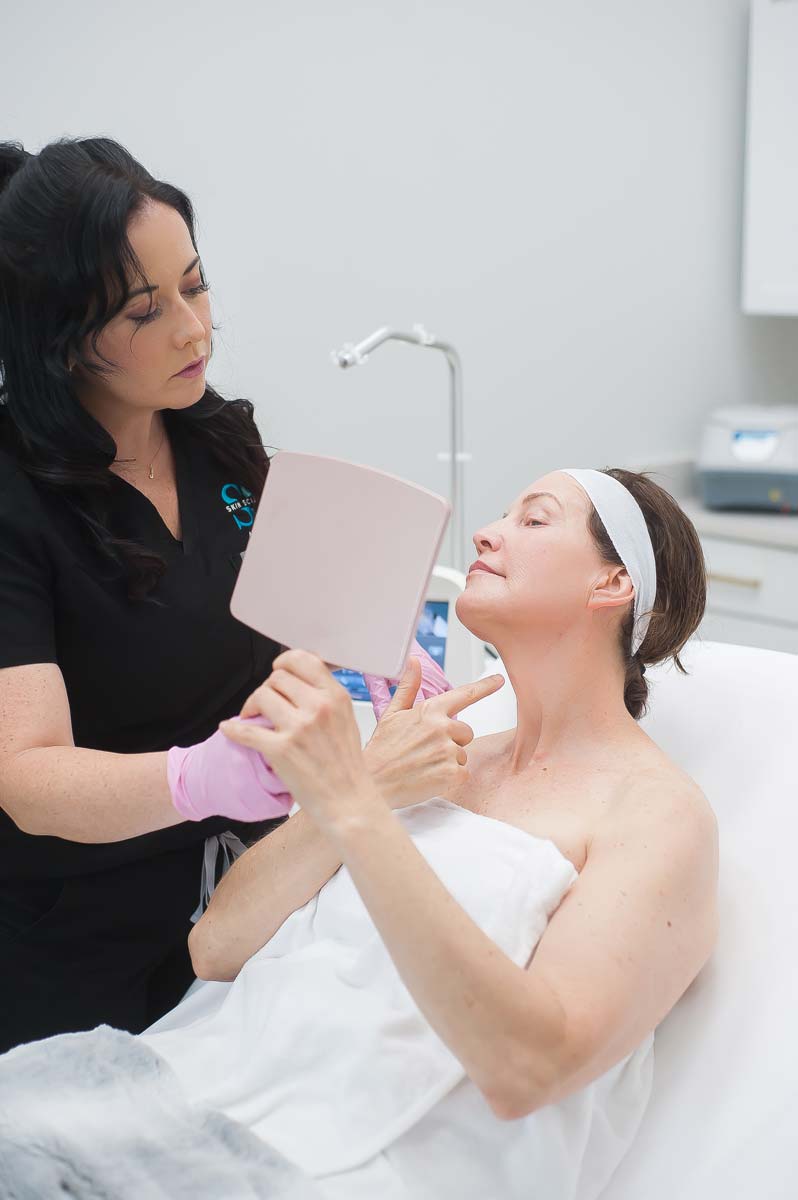 At Skin Science Aesthetics, we believe that when women feel beautiful, they exude confidence and happiness, which is what truly translates into beauty. Our goal is to bring updated techniques and industry standards to the Tallahassee area and transform the way people feel about aesthetic treatments.
We create natural-looking results through completely customized non-surgical aesthetic treatments to retain and restore a soft, natural and refreshed look.
We created an environment where we can take the time to understand your cosmetic goals, fully assess your unique facial bone structure and musculature, and create a plan to help you discover a more refreshed, youthful version of yourself.
Skin Science Aesthetics strives to bring the most up-to-date industry standards to the Tallahassee Area. The frozen, over-done look is fading (thank goodness) as clients are desiring a more natural, refreshed result.  Our injectors have trained with many of the best injectors in the US to understand this shift in the aesthetic world. We implement these techniques to retain and restore a natural, youthful appearance.
We offer convenient online appointment scheduling, as well as the option to call or text to book an appointment. Many of our procedures can be done quickly, and you can return to normal activities immediately after. Thus, we understand that people may schedule their appointments with a small window of availability in their busy day, and we are committed to respecting your time.
Before a treatment begins, we will discuss all options and ensure that you understand exactly what you are having done and exactly what it will cost. We are committed to keeping our pricing transparent and we will never surprise you at checkout.
Safety is at the forefront of everything we do at Skin Science Aesthetics. Our training is rooted in safety, and every procedure is performed to the highest standard. With the current pandemic, we have enhanced cleaning procedures, modifications to our scheduling, and virtual consultations available, if requested.
We offer complimentary consultations, easily available for scheduling through the online booking option. The consultation allows us to fully understand your aesthetic goals, explain all available options and create a customized treatment plan.
When you step into our office, you enter a welcoming, approachable environment. In addition to our commitment to great results, our highly trained providers understand the importance of educating patients and making a treatment plan that is understandable and achievable.